Avengers: Age of Ultron

Director:
Joss Whedon
Producer(s):
Kevin Feige
Writer(s):
Joss Whedon
Running Time:
141 min
Budget:
$250 Million
Worldwide Gross:
N/A
More Information
X-Men Movies
← Previous
Next →

Captain America: The Winter Soldier

-

Avengers: Age of Ultron came out 1 May 2015 in the USA, and in Canada.
Marvel Movies
Iron Man
Iron Man 2
Thor 11
Iron Man 3 2013
Thor: The Dark World
Avengers: Age of Ultron
Plot
Trivia
Quotes
Cast
Robert Downey Jr. ... Iron Man
Chris Hemsworth ... Thor
Mark Ruffalo ... The Hulk
Chris Evans ... Captain America
Scarlett Johansson ...Black Widow
James Spader ... Ultron (voice)
Samuel L. Jackson ... Nick Fury
Don Cheadle ... War Machine
Aaron Taylor-Johnson ... Quicksilver
Elizabeth Olsen ... Scarlet Witch
Paul Bettany ... Jarvis
Cobie Smulders ... Maria Hill
Anthony Mackie ... The Falcon
Hayley Atwell ... Peggy Carter

Videos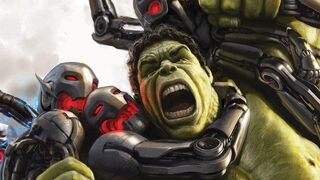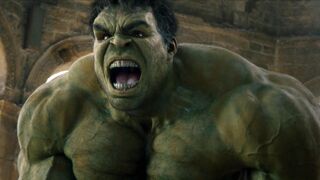 Ad blocker interference detected!
Wikia is a free-to-use site that makes money from advertising. We have a modified experience for viewers using ad blockers

Wikia is not accessible if you've made further modifications. Remove the custom ad blocker rule(s) and the page will load as expected.